MusixCool's Store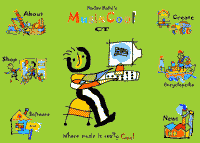 MusixCool is an online music environment.
We register schools and private to MusixCool.
To study more about our service you may go to the MusixCool's Guided Tour.

1 year price:
Private user (for family home use) - $100
School, conservatory or any other institution (site license) - $500
Student of a registered institution - $5 which will be paid to school

Copyright © 2001-2010 Nadav Dafni
All rights reserved.